What has the Trust achieved so far?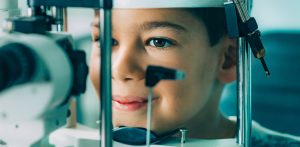 Through the Norfolk Diabetes Appeal, NDT funded the building of Norfolk's first dedicated diabetes centre, the Bertram Diabetes Centre, at the West Norwich Hospital. This was opened by Sir Harry Secombe, President of the British Diabetic Association, in 1989.
The NDT then funded East Anglia's first dedicated diabetic eye facility, the Bertram Diabetic Eye Unit, which was opened by HRH the Prince of Wales in 1994. It has also funded the Bertram Diabetes Research Unit at the West Norwich Hospital and endowed a major research programme at the University of East Anglia (UEA).
More recently the Trust has made significant financial contributions towards a number of new ventures including the funding of continuous blood monitoring equipment for predominantly pregnant diabetics and paediatric patients, the recruitment of a clinical psychologist, Versajet equipment for use by the podiatric team, DAFNE (an education package for those with Type 1 diabetes), alongside other new innovations for eye and foot care.